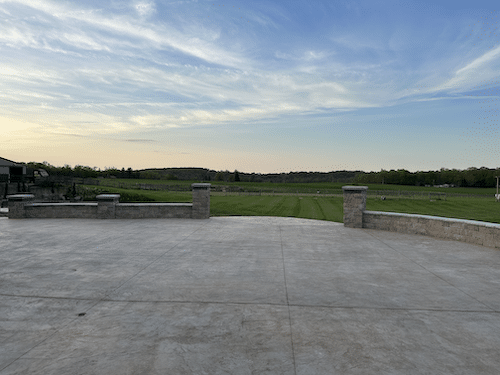 Did Someone Say New Patio?
May 12, 2023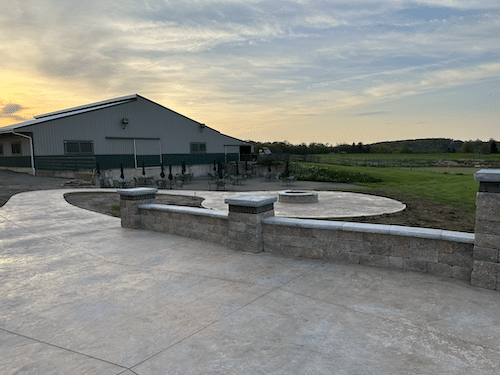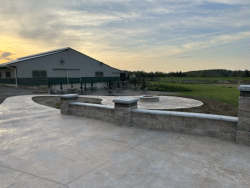 It was a tough secret to keep, but now that wedding season if finally here the secret is out! The Mane Barn went from a beautiful space that had an outdoor space to enjoy, to an amazing outdoor patio that has endless views and opportunities. What opportunities you ask? Let me explain!
This patio can be the stage for your ceremony with availability for 200 and the gorgeous horse pasture as the background. This space gives an open and rustic feel without the old barn wood our outdoor chapel has. It is also close to the barn providing minimal walking for those who maybe cant make the long walk to the field.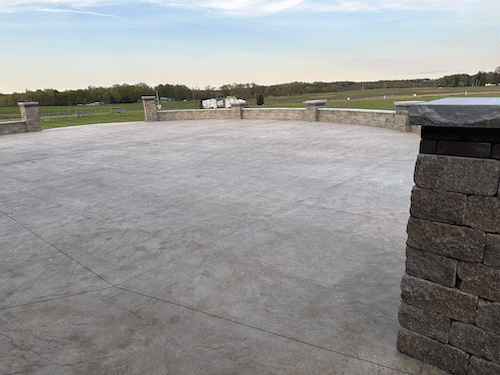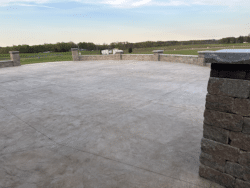 This patio has a bar space for a beautiful outdoor cocktail hour, perfect for those spring and fall weddings! Also, with lighting surrounding the patio, an evening escape from music and dancing might be exactly what this area is used for at your wedding or event. A short walk away is the built in fire pit, made for s'mores and memories.
We can not wait to see how our couples and other events use this new space. Follow us on Facebook to stay updated on the progress and landscaping, or visit our website to inquire about your event today!