Fall Field Trips

---

Crisp, cool weather. Beautiful foliage. And more pumpkins than you've ever seen! Fall is a time for fun, but it's also a time to learn, so bring your group out to enjoy Nickajack Farms! This is where people of all ages can learn about farming and how it will affect each student throughout their life. This could be learning about corn and how it affects the economy or understanding the life cycle of a pumpkin. Each fall tour allows the students to pick a pie pumpkin of their choice to take home with them. This is where learning is fun!

There is a minimum of $100 per group for a non-guided tour

There is a minimum of $150 per group for guided tours

Learn More

Spring and Summer Field Trips

---

Bring your group out to enjoy the warm weather on the farm. We offer a wide range of summer tours. Come out and see where your food really comes from. Whether it's crops or farm animals, you'll learn how agriculture impacts our everyday lives … and have a lot of fun at the same time.

There is a minimum of $100 per group for a non-guided tour

There is a minimum of $150 per group for guided tours

Learn More
Tours Include:
Guided tour that last approximately 1.5 hours
Learn the life cycle of a pumpkin and how they grow
Playground, Activity Barn, Rascals Round-Up and Discovery Barn are self guided
Meet the farm animals and learn interesting facts about them
Enjoy a 30 minute scenic hayride around the farm
Observe growing crops including pumpkins, corn and hay
Learn where our food comes from and how it grows
Choose Your Tour
Nickajack Farms educates and celebrates agriculture. There is no better way to learn with us than to join us on a farm tour or field trip! We offer tours and field trips year-round. Choose the theme that best fits your organization and we will make sure the program fits their age group.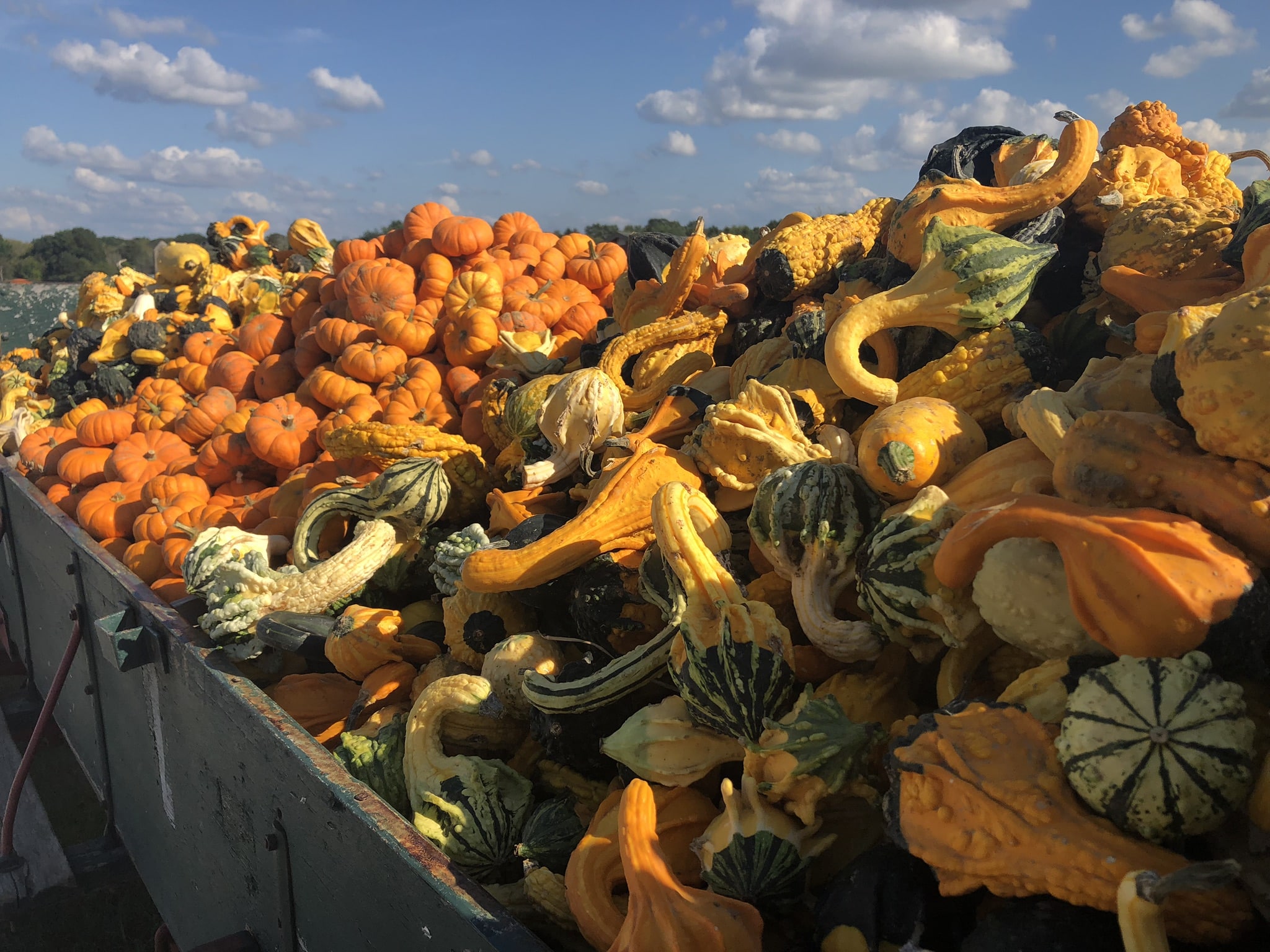 Family Farm Fun For All!
Any age, any group, we are ready! In addition to education tours we are able to help you create a custom event for your organization. Call today and we will help you plan your next family event.
Rascals Round-Up
Barnyard Animals
Discovery Barn
Activity Barn
Hayrides
Horse Barn
Playground
Indoor Picnic Area
Outdoor Picnic Area
Weddings
Nickajack Farms and The Mane Barn want to bring your dream wedding to life! The Mane Barn offers two beautiful ceremony sites along with a newly renovated barn for the reception. With a guest count of 200, you can invite all your friends and family out to celebrate your special day with you.
Learn More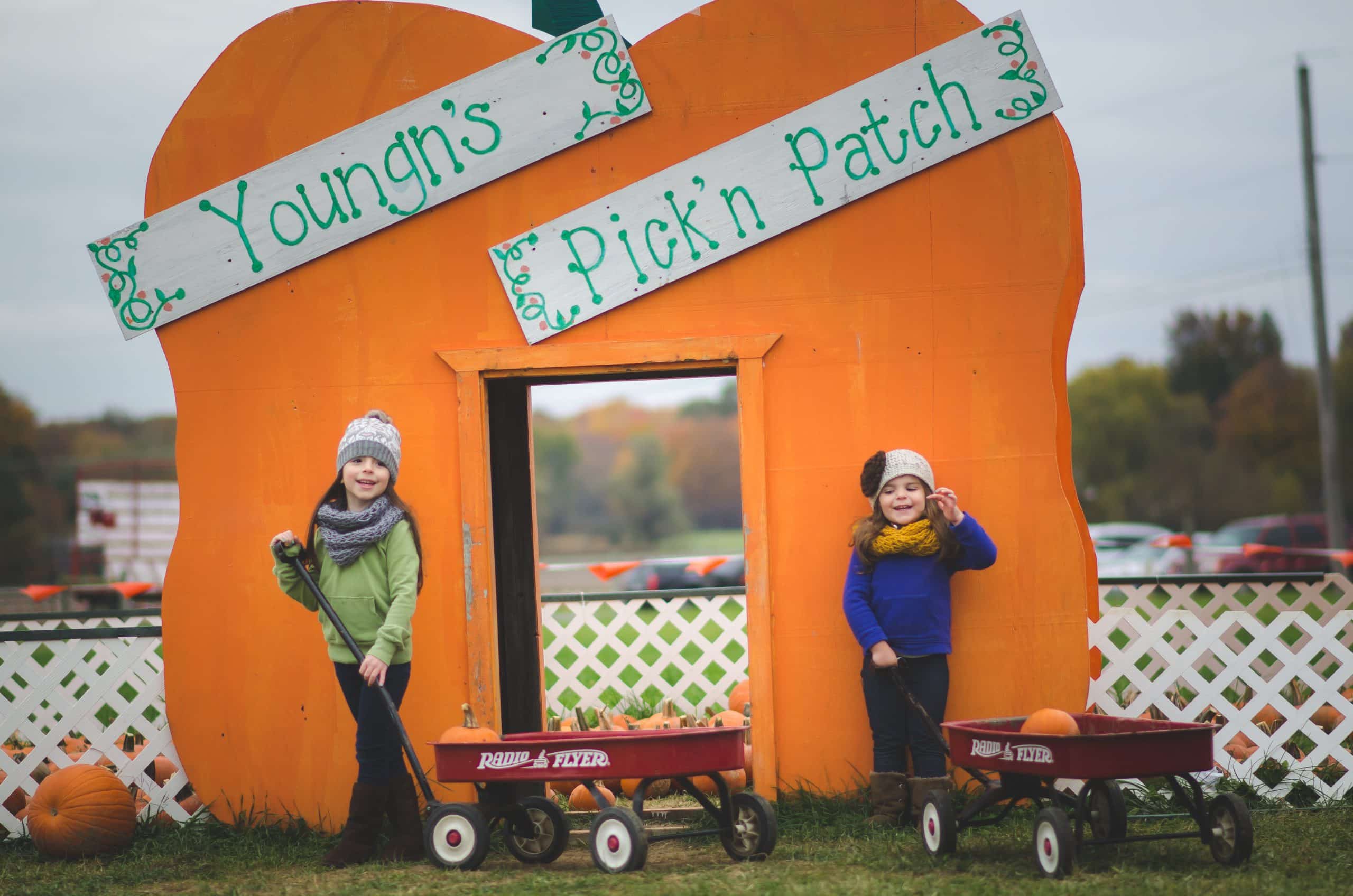 Pumpkin Days
Come out to the farm from September 12 – October 31 to experience the fall season. With apple cider and pumpkin smells, you are sure to have an abundance of fall fun at Nickajack! You can stop in at Grandma's Country Store and pick up local baked goods and decor, or stop in to pick your perfect pumpkin and enjoy the fall activities.
Learn More
We're here to help.
Thanks for stopping by! Please use the form below to inquire about tour dates, available event dates, pricing or anything else that comes to mind. One orf our team members will get intouch with you as soon as possible.
Thank You! We will be in touch.
Looks like something went wrong. Please check the fields and try again.
- Select -

Agriculture
Birthday Parties
Events
General Questions
Other
Pumpkin Days
Tickets
Contact

 Information
NICKAJACK FARMS
2955 Manchester Ave. NW
North Lawrence, OH 44666
Call Us: 330-323-9714
We are open from Monday – Sunday 9:00 am – 4:00pm